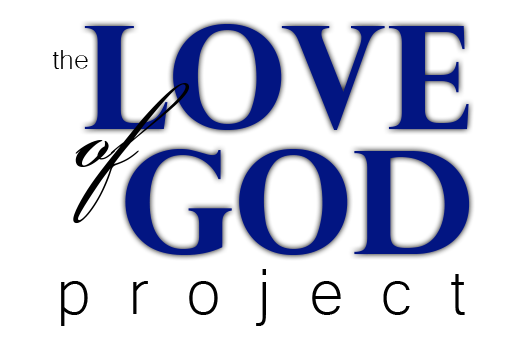 The Love of God Project is a long term undertaking by a team of believers joined together in a single purpose: educating the Body of Messiah about the love of God. Our desire is for every believer to come to deeply and personally know the love of the Messiah, and be enabled to effectively pass it on to the world. We believe that we have received a mandate to help serve this purpose. To this end, we are developing materials which will teach, train, inspire, challenge, edify, and aid individual believers from every stratum of life, and in every aspect of ministry.
Tom and Leah Blake have a passion to spread a Spirit-Empowered Hebraic Worldview demonstrating that God's heart for the nations is rooted in Israel. In early 2012, they moved to Jerusalem where they lived for two years. Tom studied the Bible at the University of the Holy Land to enhance his teaching ministry and Leah focused on her calling of prophetic intercession.

They now serve as part of the senior leadership team at Kingdom Living, a Tikkun Congregation in Kansas City. They are dedicated to manifesting the unity of Jew and Gentile as described in John 17 and Ephesians 2.
Dr. Paul Blake is the founder and director of the First Coast House of Prayer, a Messianic ministry in the strategic city of St. Augustine, Florida. They have faith that when God moves in this "gate" city of America, then the nations will follow.

Lauren Blake has her Master's degree in Evangelism and Spiritual Formation from Wheaton, and her passion is for people to know Yeshua as the Bridegroom.

Paul served on staff at IHOP in Kansas City, where he met Lauren. They thereafter established Kingdom Living Messianic Congregation in Kansas City and then Elim Messianic Congregation in Florida. Paul still serves as an elder at Elim and is currently president of The Acts 15 Society that promotes unity between Jews and Christians in Yeshua. To follow his ministry and other initiatives, see PaulBlake.org
As You Go Ministries
Imparting revival, restoration and proper order to both the North American Tikkun Ministries network and broader Messianic body of believing congregations through Prophetic Ministry, Teaching and Deliverance to strengthen the relationship between the Messianic believers and the larger believing gentile "church" world to see cross-pollination between the two in order to be a prophetic catalyst as a representation of Jew and Gentile being one in Messiah.
 
MESSIANIC LIFE INSTITUTE
Messianic Life Institute is an undergraduate and graduate school devoted to biblical studies, ministry, and leadership training within the Messianic Jewish and Christian communities. Some of our courses are taught in the classroom, but most are taught via the internet. Our theology is one of broad Messianic Jewish / Evangelical orthodoxy that acknowledges the power of the Holy Spirit. We believe and teach that the Bible is true, that Yeshua (Jesus) of Nazareth is the Messiah, the begotten son of God, that he sacrificed himself for us, and that all persons, Jews and Gentiles alike, are called to repent of sin and follow his example of love and service through the power of the Holy Spirit.
Romans 911 : Time to Sound the Alarm! Israel is re-awakening. There is a transformation and reconnection coming in the family of God between believing Jews and Gentiles in The One New Man. This comprehensive study unpacks the reconnection message to awaken and inspire you to embrace this vital key to God's plans in the last days.
The International Messianic Jewish University (IMJU) is a Spanish-speaking school approved by the Florida Department of Education to offer undergraduate and graduate degrees. The mission is to educate and empower Leaders, Pastors, and Rabbis in Messianic Jewish Theology and the Hebrew Roots of the Faith. To this end, the University offers an Associate of Science in Theology degree and a Bachelor of Science in Theology. IMJU also offers a Master of Science in Theology and a Doctor of Science in Theological Education. In addition, the University provides a range of not-for-credit short courses, training, seminars, certificate and diploma programs, and special lectures equipping leaders or potential leaders with the knowledge to serve the respective communities better and honor the Eternal One. All classes are given in Spanish, online, or through Zoom.
For the Founder of the University, contact Rabbi Manuel D. Goffman, Ph.D. by email at info@imju.org or by telephone at (786) 253-4326.
For the Academic Dean of the University and Vice-President of Student Affairs, contact Rabbi/Pastor John R. Muñiz, D.Min., Ph.D., M.Div., MPA, MBA, BS by email at Jmuniz@imju.org or by phone (201) 936-8885.
For the Office of the President, contact Soraya Galeas Tivel by email at Soraya.galeas@gmail.com or telephone (703) 376-1689.